Publishing an open access article with Elsevier between 2019–2021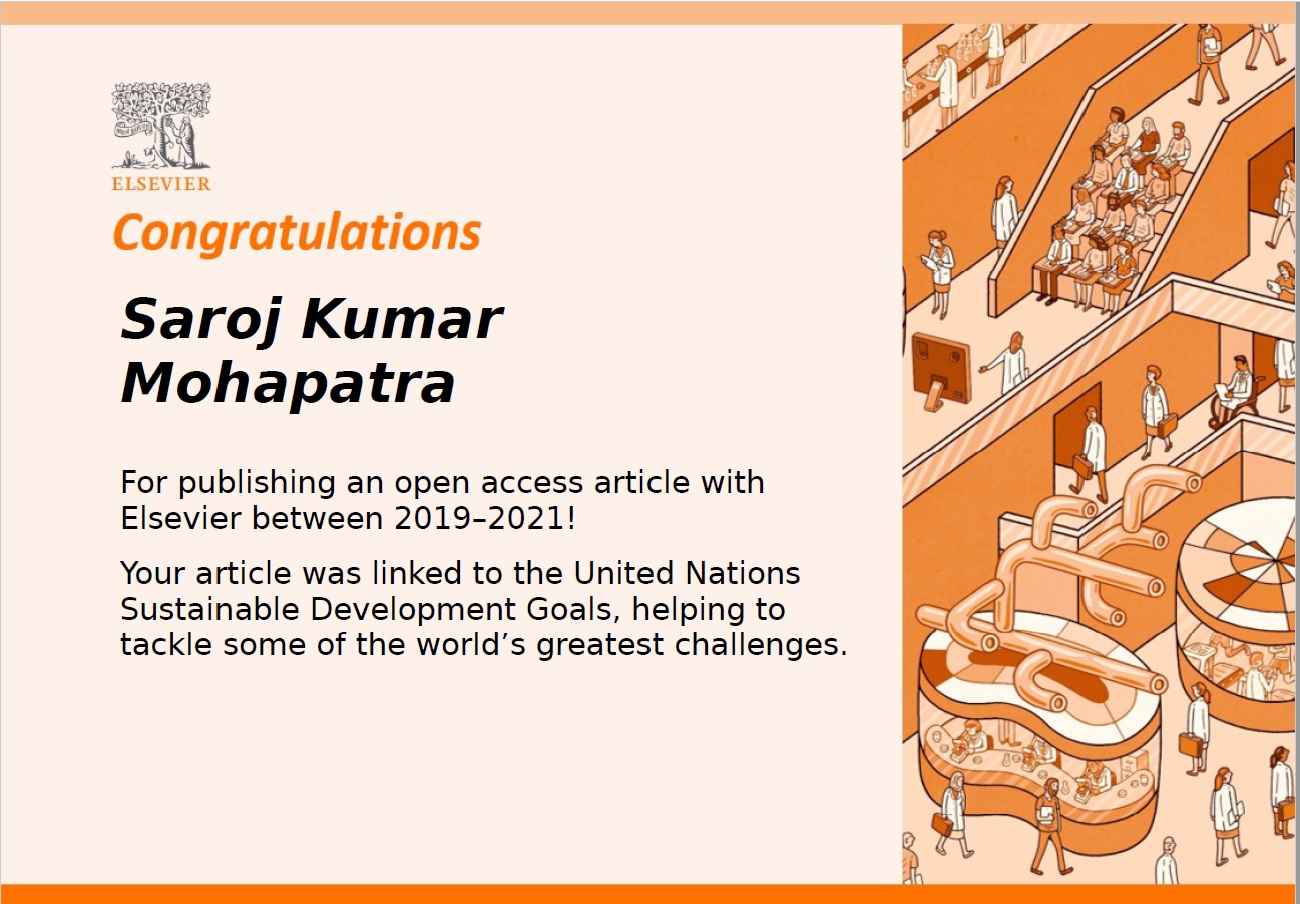 Maruti Suzuki leadership connect session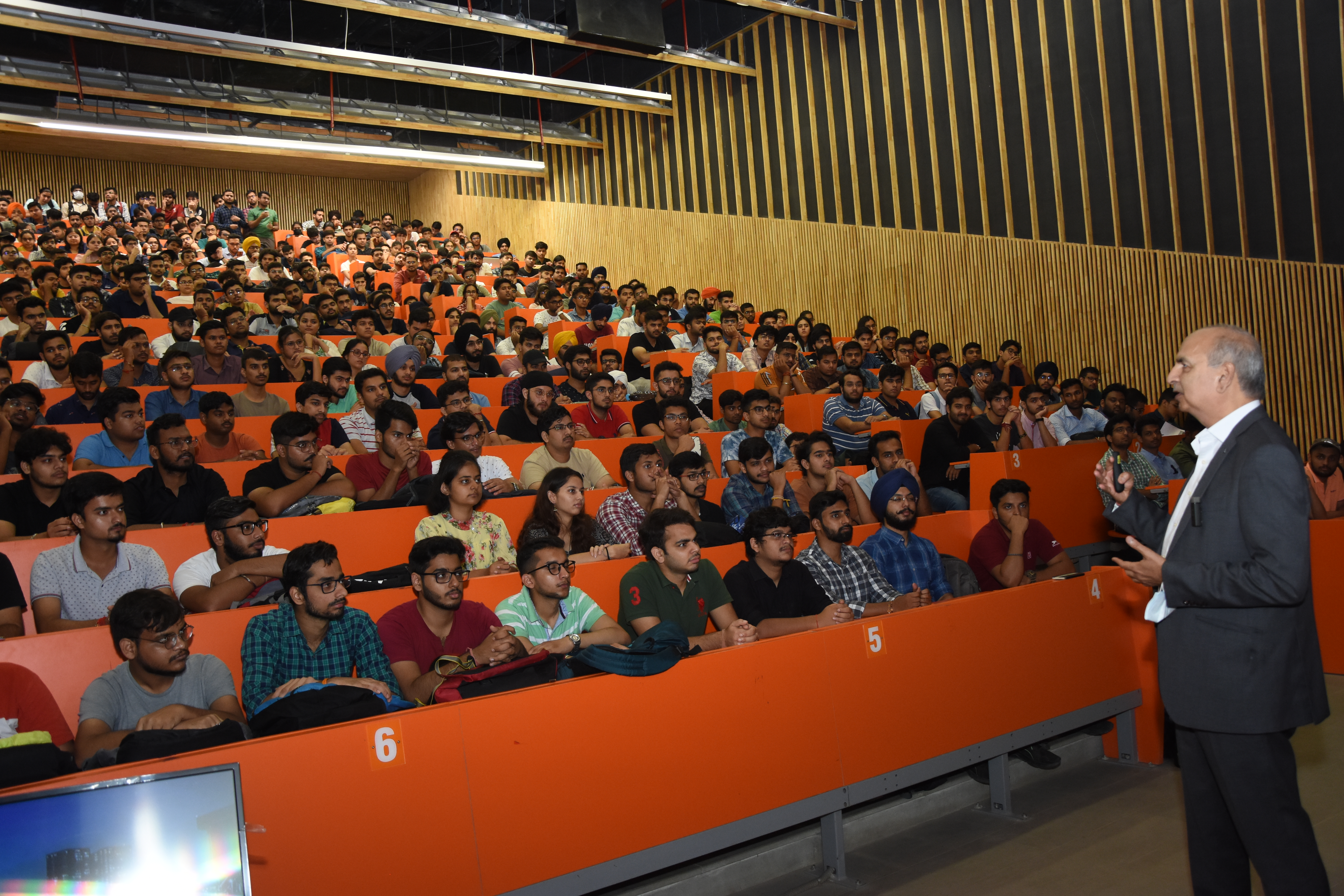 Smart sensors for healthcare applications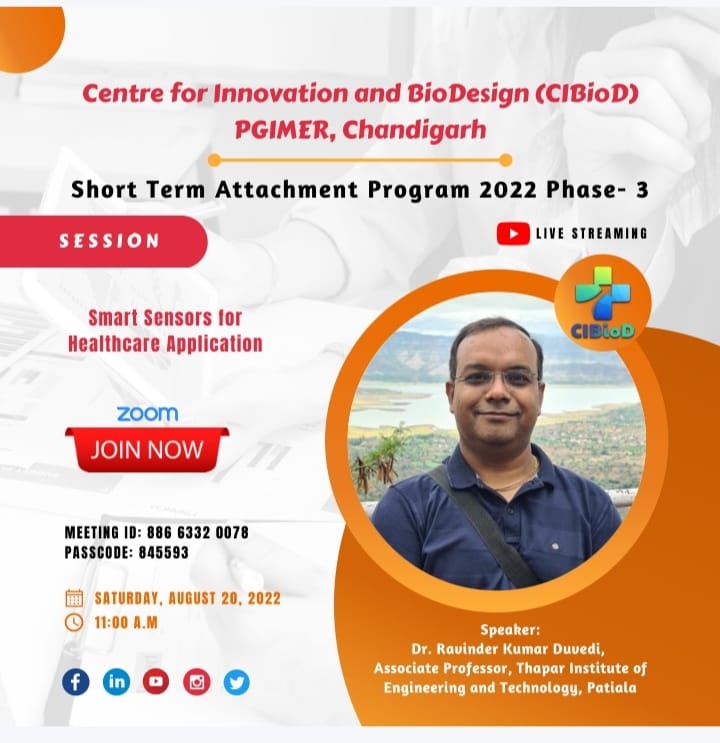 An Initiative to nurture engineering students with moden vehicle technologies
Dr. Amandeep Singh Oberoi delivered an expert talk on 'Electrochemical Hydrogen Storage Devices' on May 09, 2022.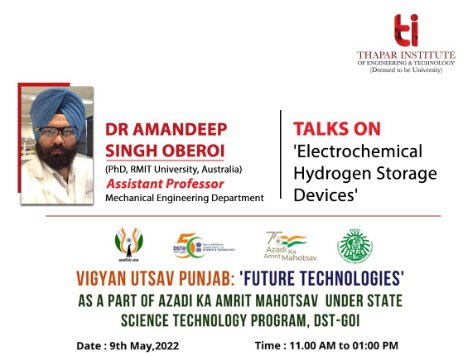 Talk on the opportunities and scope in ASHRAE for the engineering students by Zonal ASHRAE Branch Chandigarh at TIET Patiala on April 30, 2022 at 12 noon at LT-102.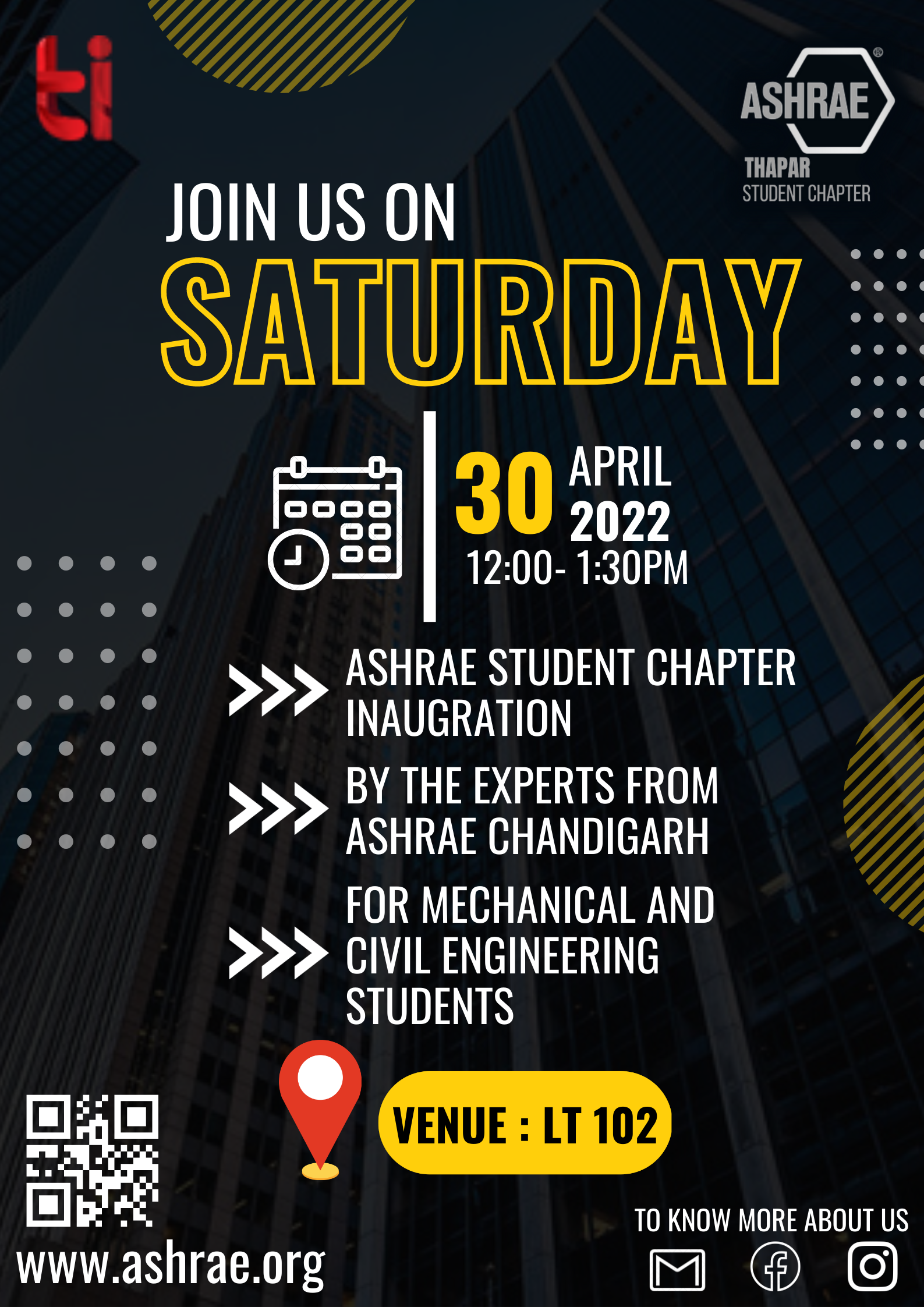 Dr. Amandeep Singh Oberoi visited dynaCERT Inc., Canada from 14-30 March 2022 to attend a hands-on training session in electrolyzer and PEM fuel cells.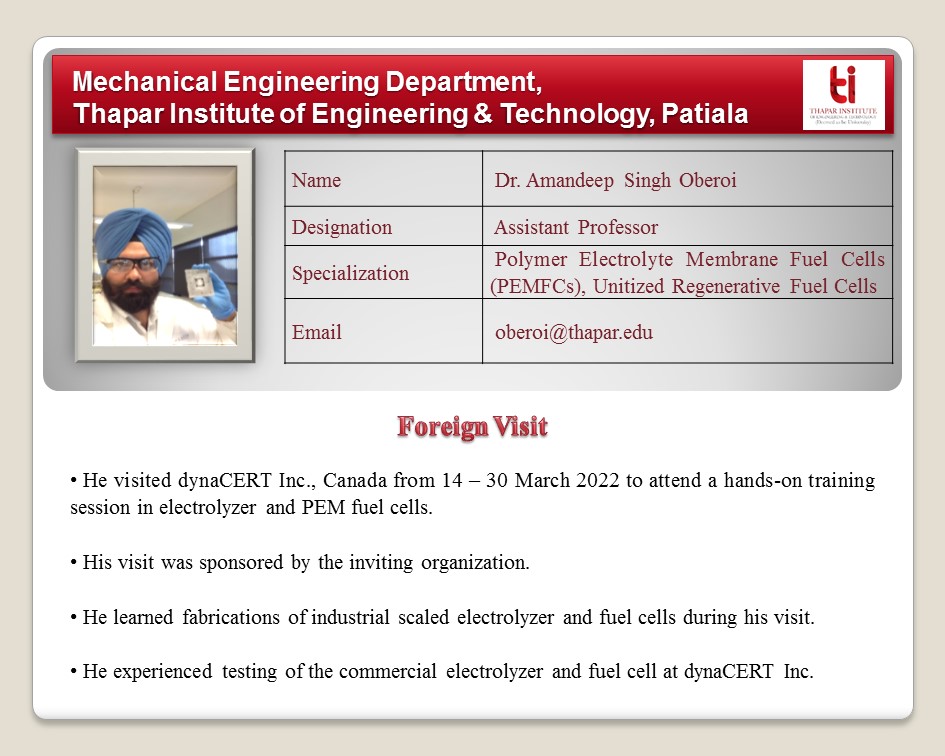 3 rd Lecture (Webinar) on Development of ADAS Systems on 29th November 2021 @5:00 P.M.
.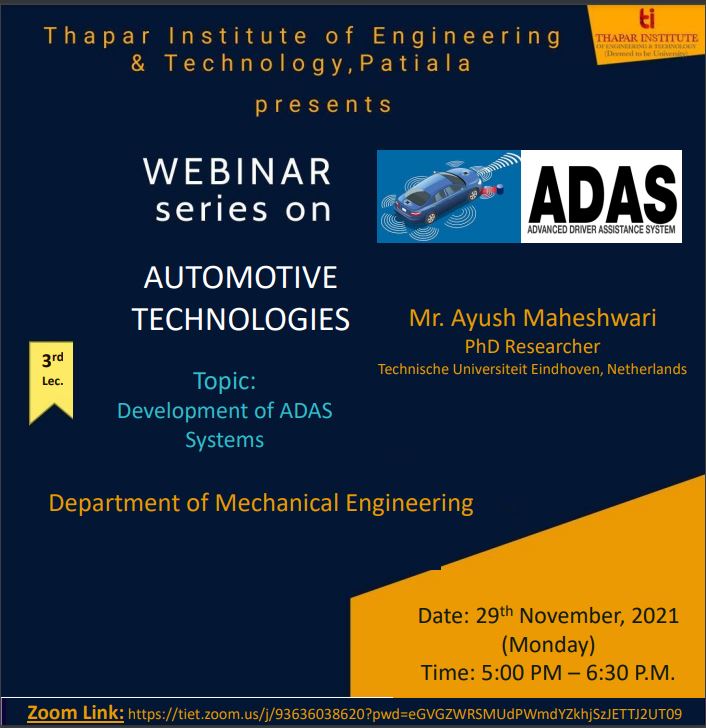 1st Lecture (Webinar) on Toyota Hybrid System 2nd Lecture (Webinar) on Passive Safety